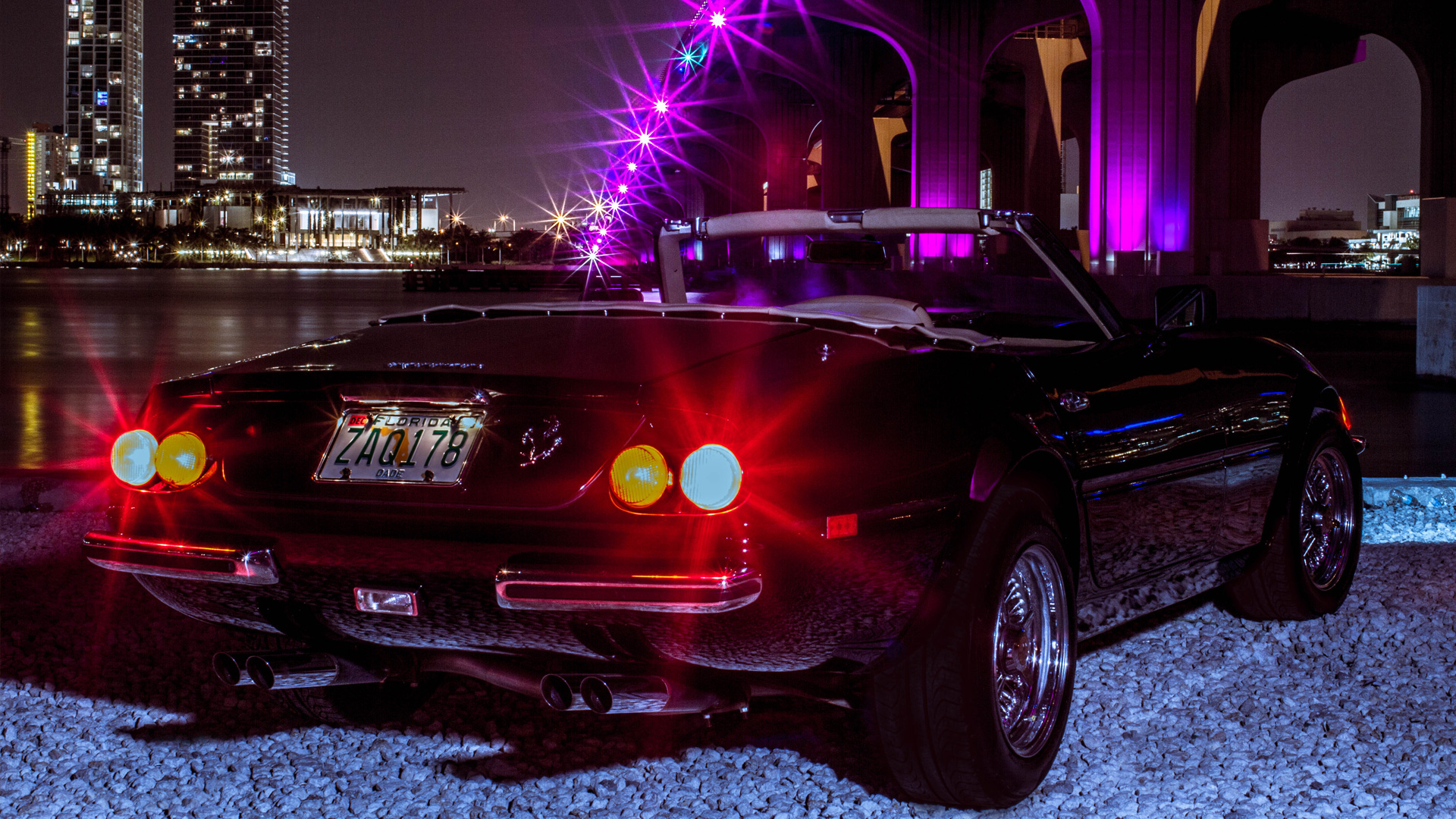 AUTHENTIC MIAMI VICE DAYTONA

Built by Carl Roberts for the hit TV series Miami Vice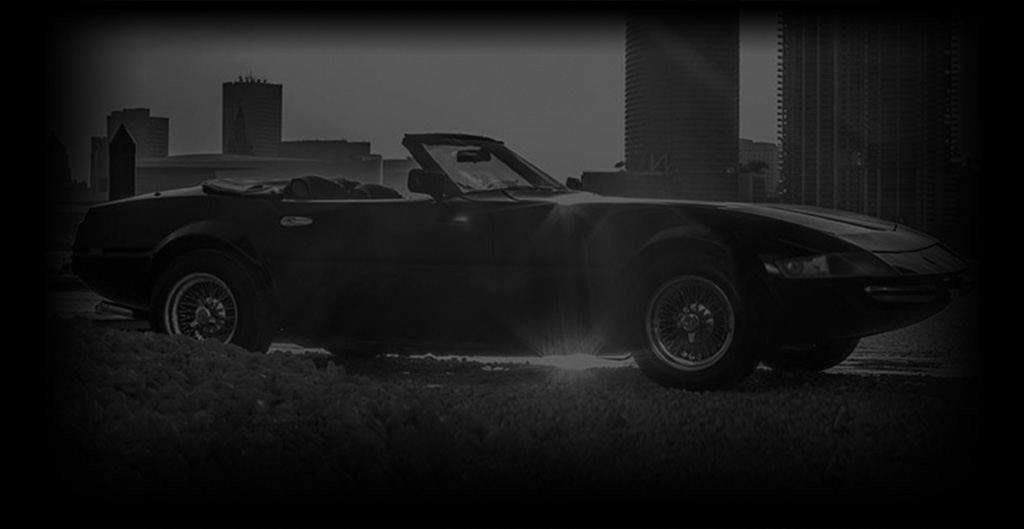 This Daytona was the uncredited star of Miami Vice

Possibly the most significant Miami Vice Daytona ever built from the Hit TV Series Miami Vice
The Very Last Miami Vice Daytona Ever Built by Carl Roberts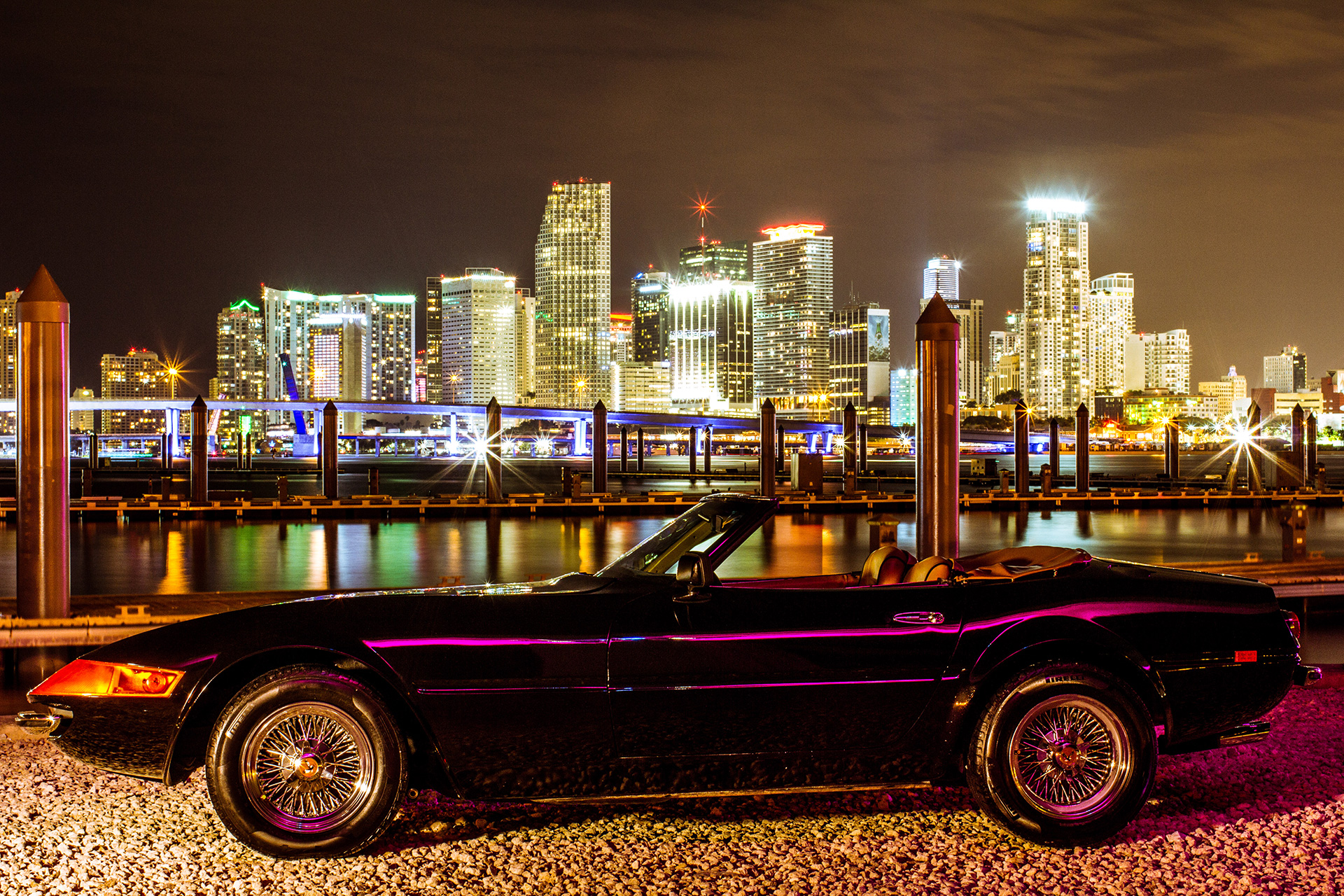 This Daytona was built by Roberts and ordered by Universal Studios along with the producers to be on the 1980's hit blockbuster TV show Miami Vice and replace the main filming Daytona on season one & two.
Due to a lawsuit by Enzo Ferrari, Miami Vice had to stop using the Daytona on the show, so this actual car never made it to the big screen. As a consequence, the car is very well preserved and with its sterling pedigree it continues to carry the Miami Vice torch wherever it goes.
ENDORSED BY
Oliva Brown Star of Miami Vice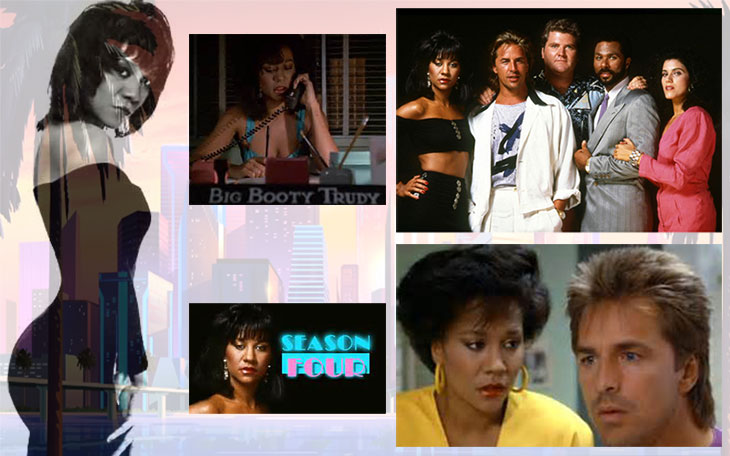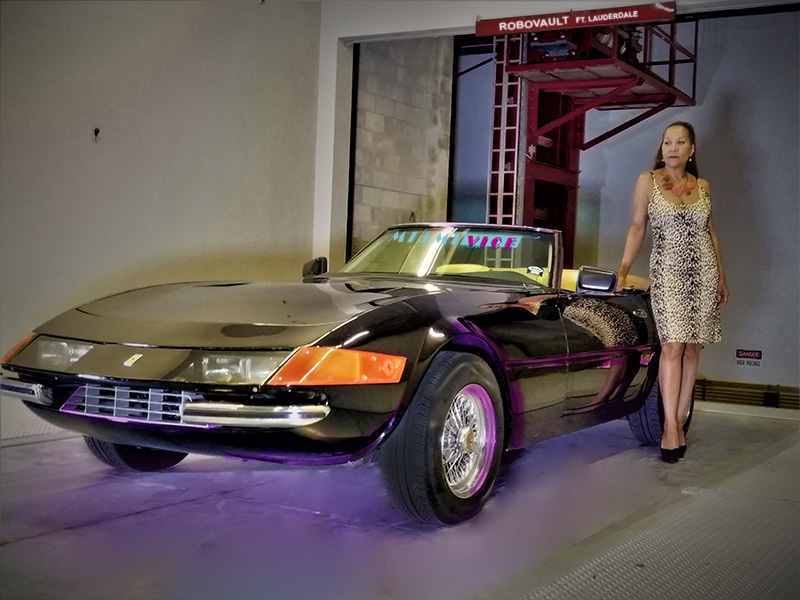 Olivia Brown, who played Trudy on Miami Vice, the car bears her autograph on the glovebox and this Daytona is more recognizable than Don Johnson's five o'clock shadow.
GUESS WHO IS SITTING IN THIS DAYTONA BELOW?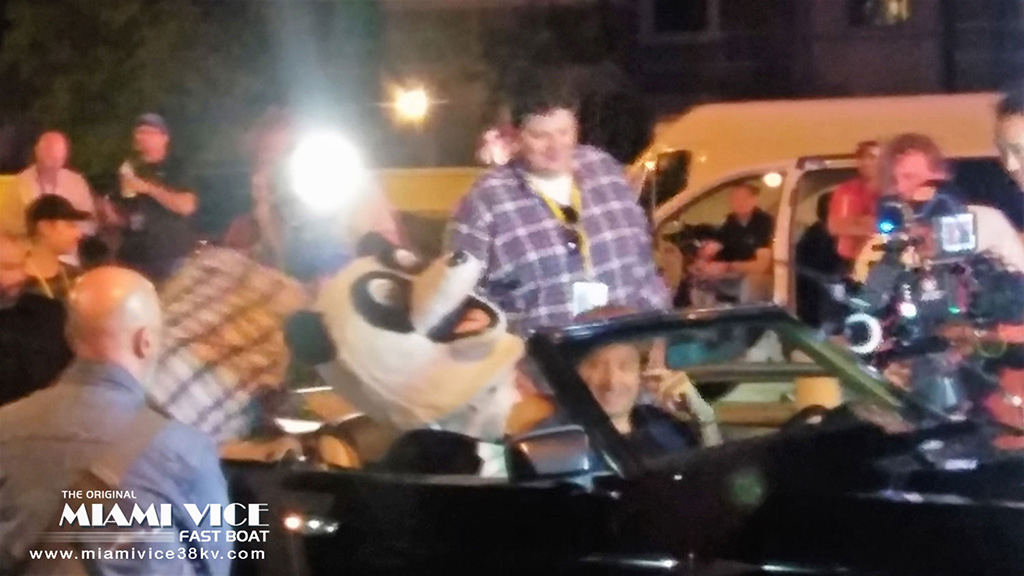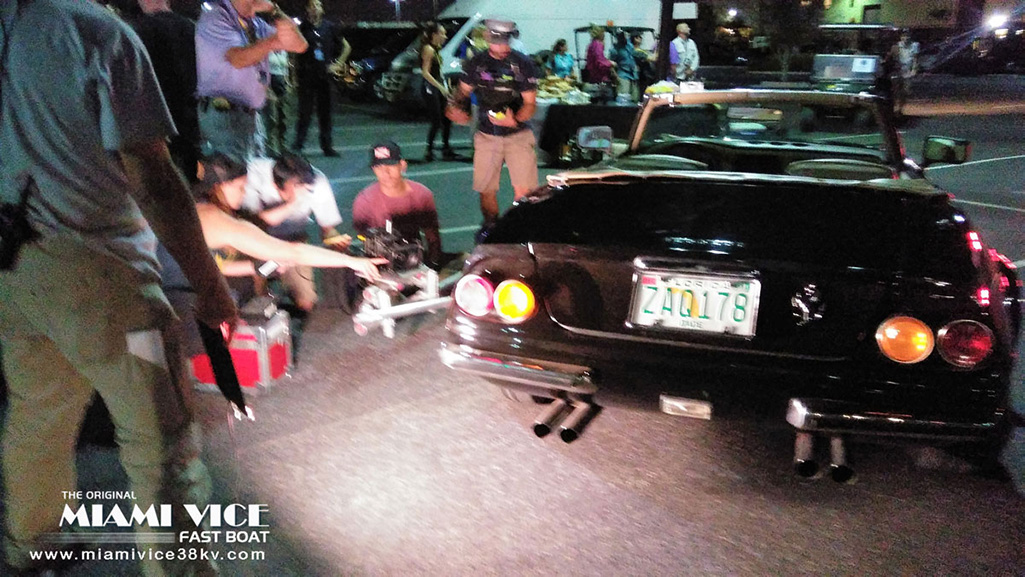 The Daytona at Universal Studios on the Tonight Show with Jimmy Fallon
---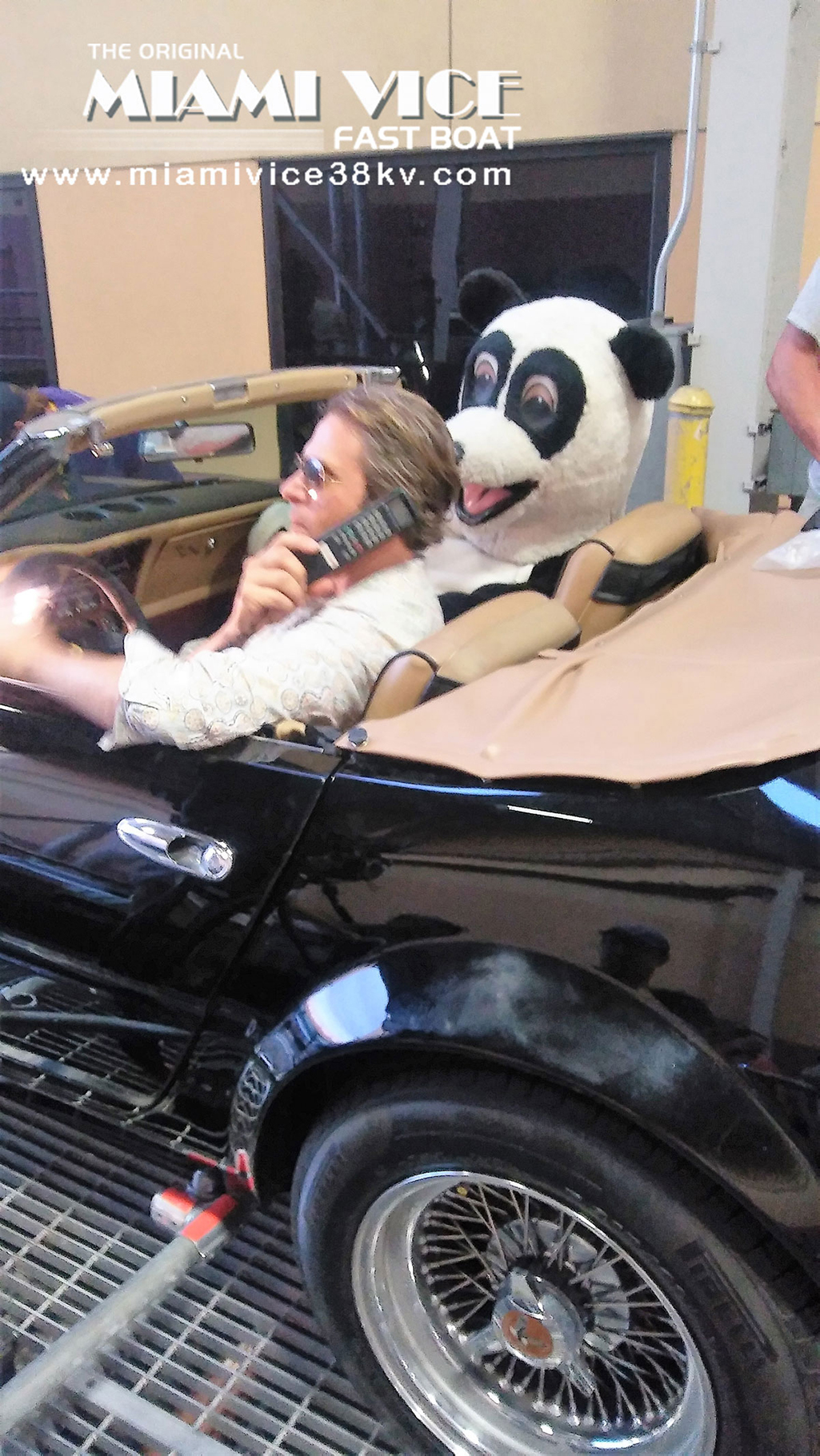 "Won Johnstone" Hashtagging with his pal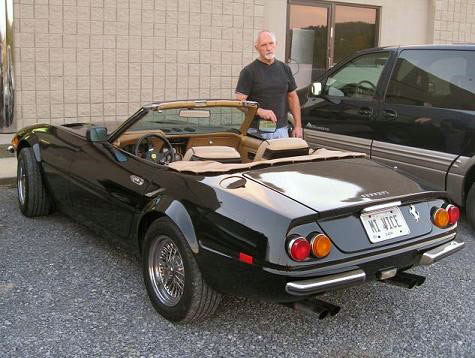 Carl Roberts, the builder of the Original Miami Vice car, standing next to the Daytona in 2008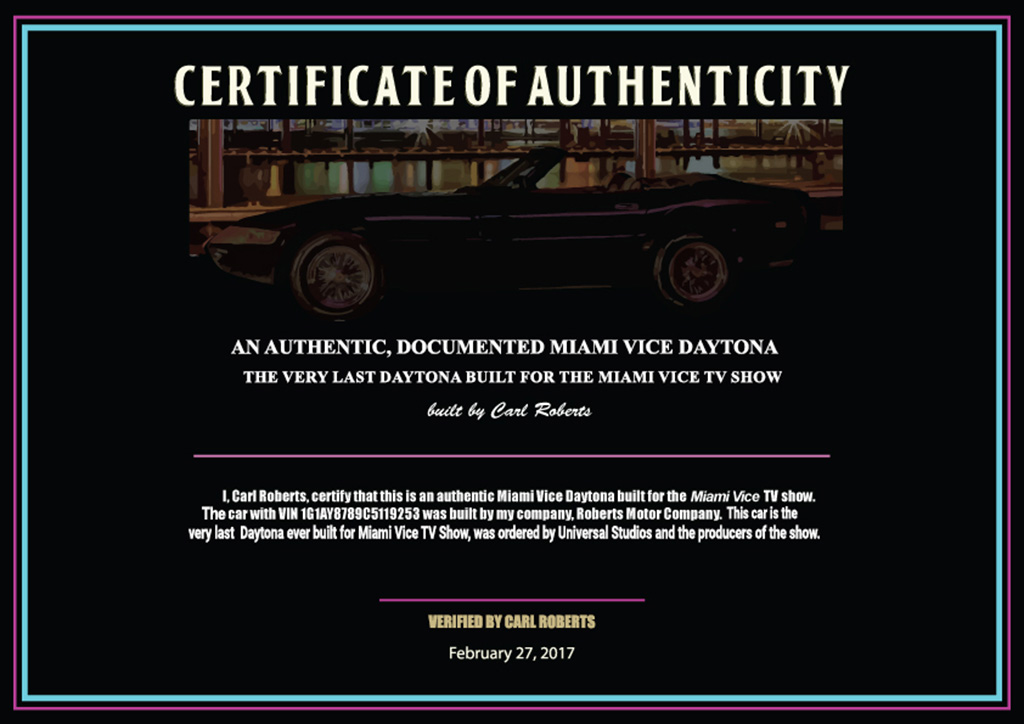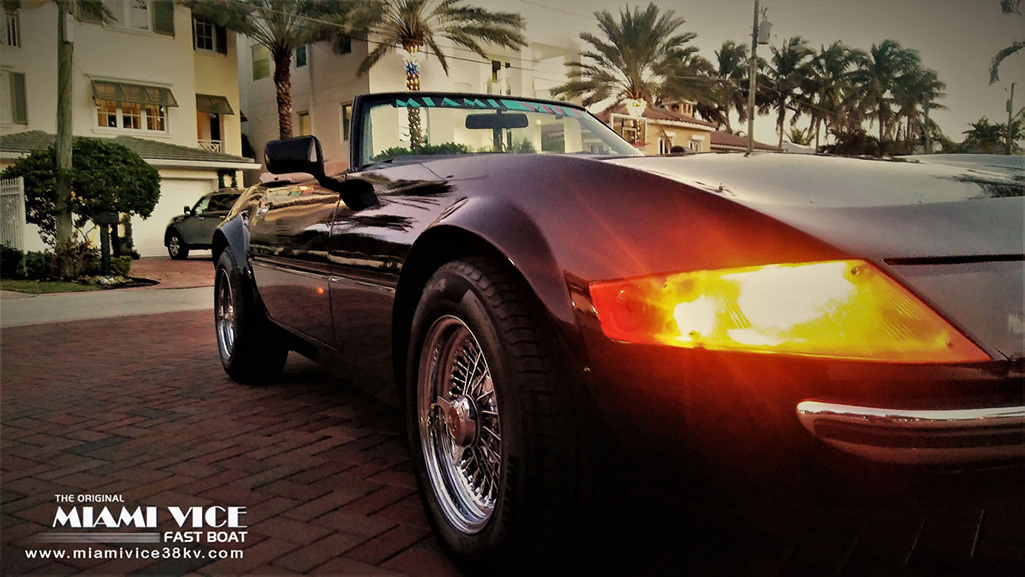 This original Carl Roberts Daytona is nearly identical to the Miami Vice Daytona filming car down to the original Pirelli tires. The condition is outstanding inside and out!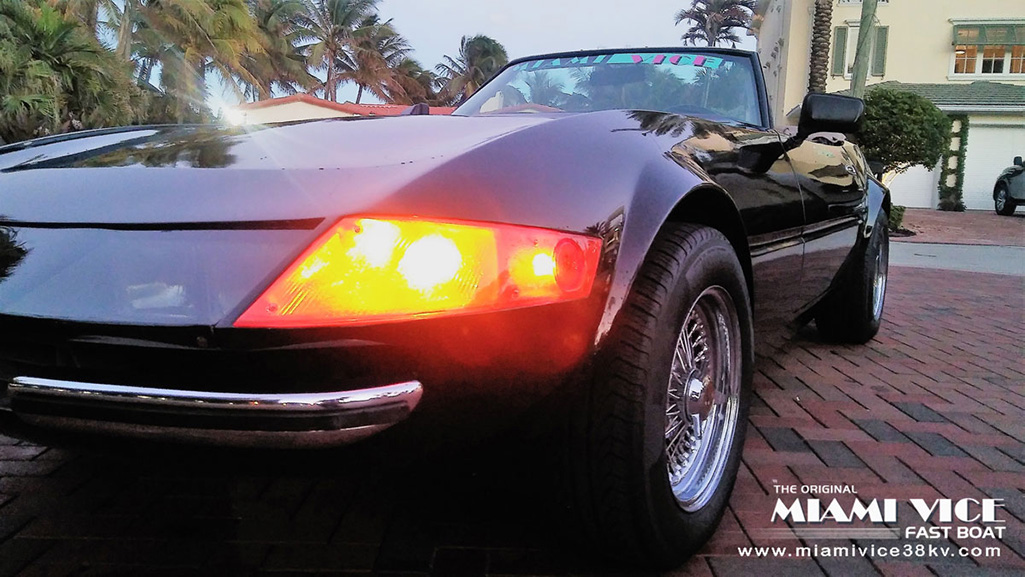 ---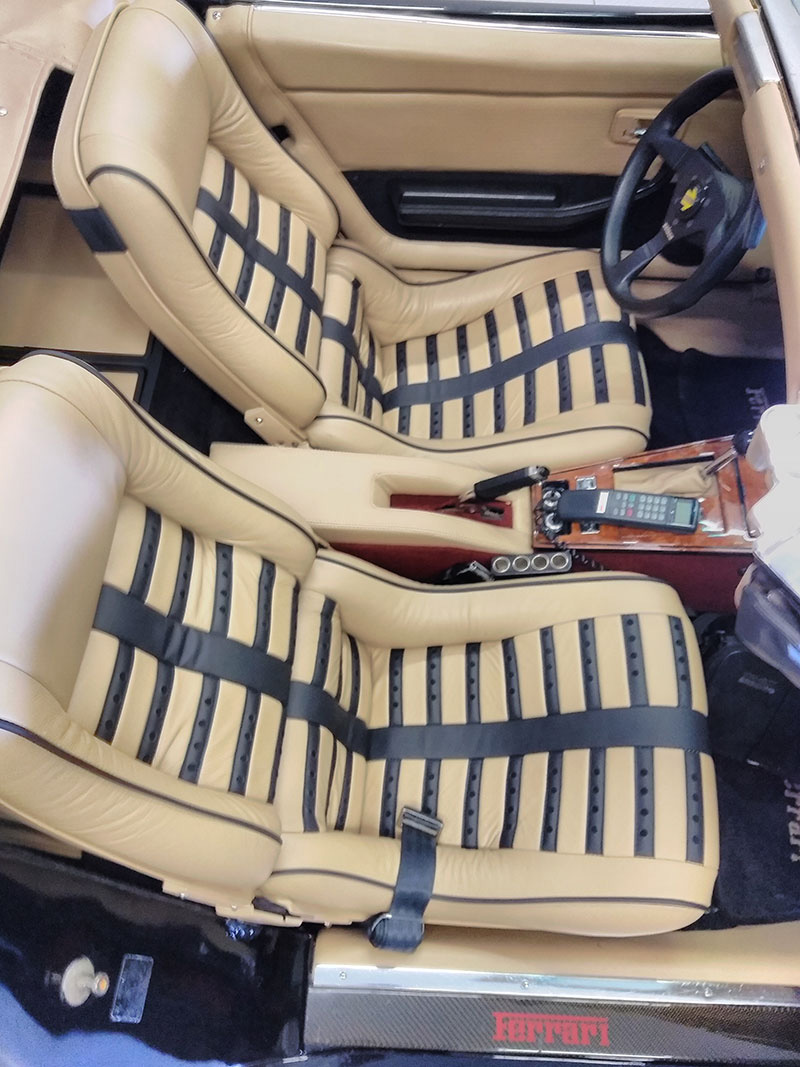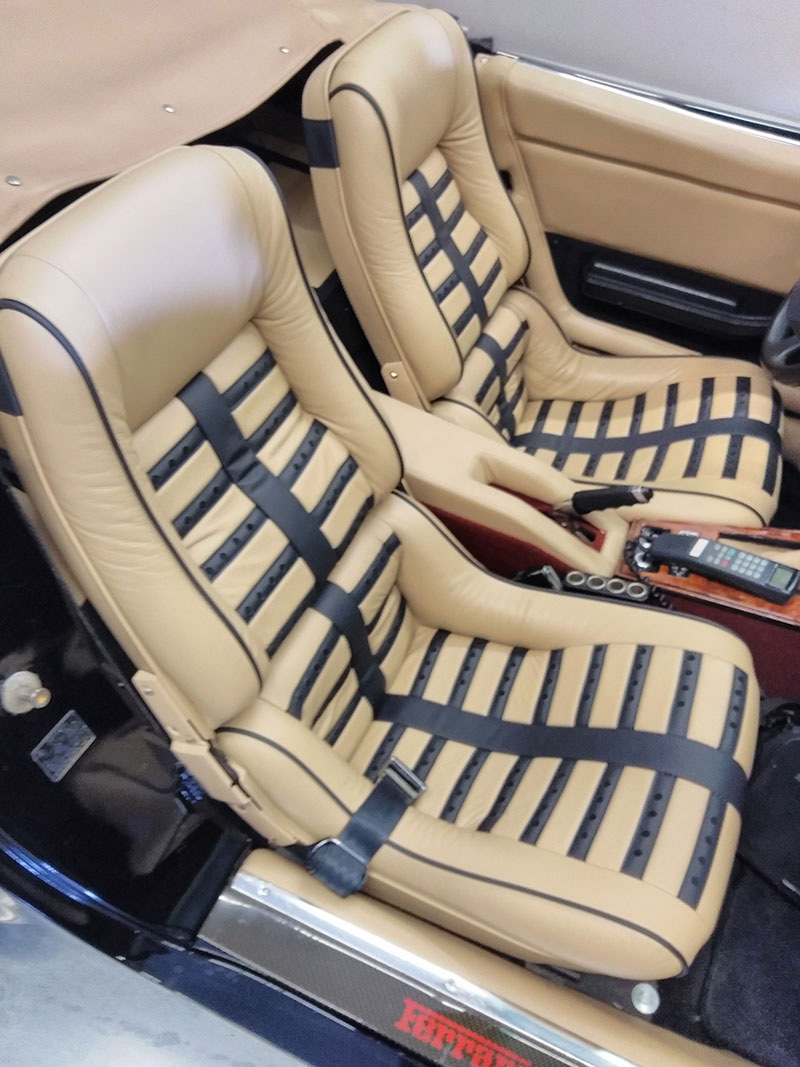 New real Italian soft leather interior
---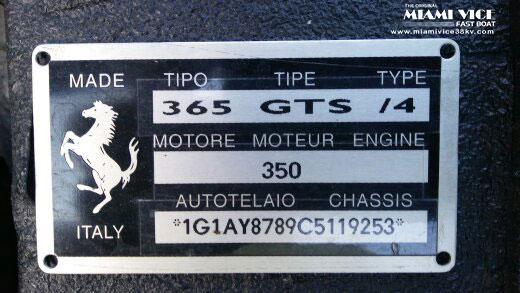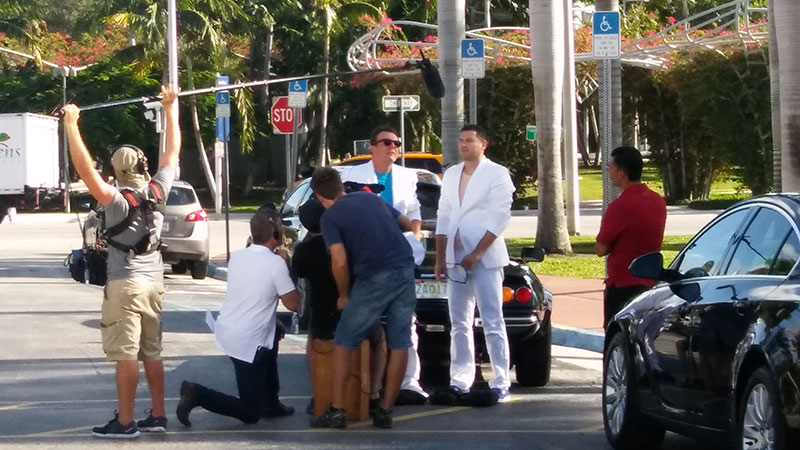 Featured on Coldwell Banker international TV commercial
---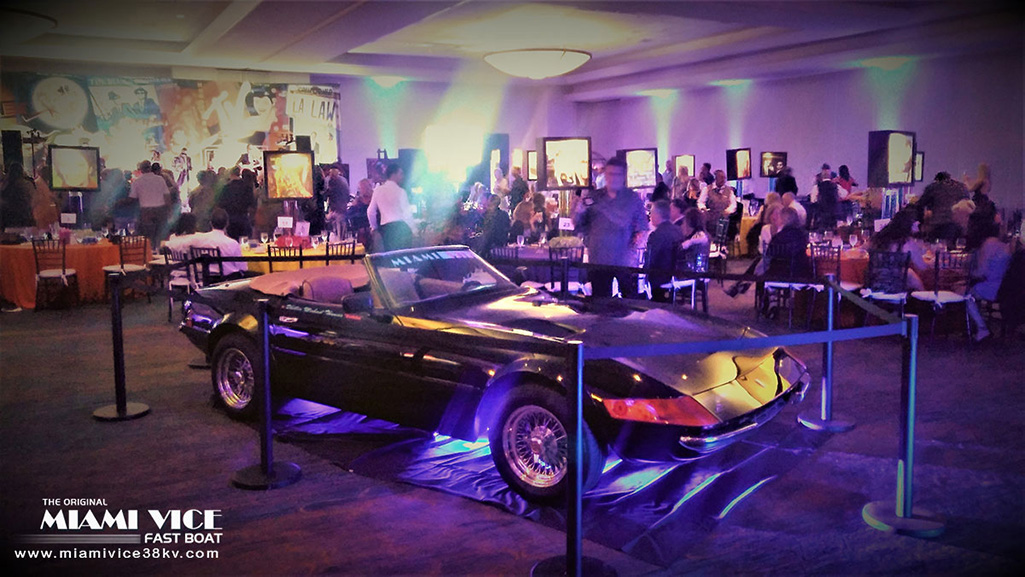 Miami Vice Daytona, recognized worldwide, displayed at an international festival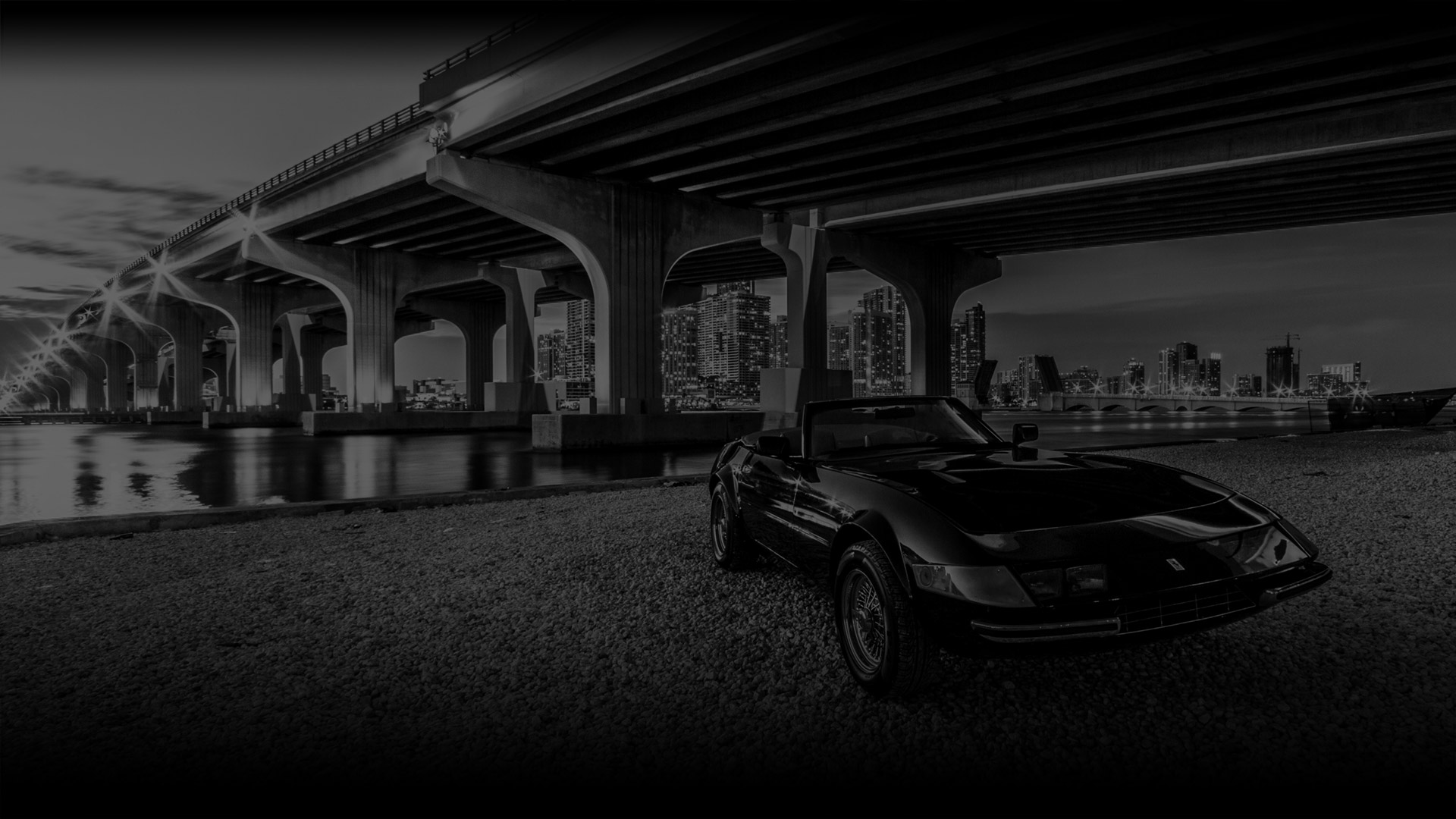 Enjoy footage from the Miami Vice show
A Well Protected Asset
Car Heavily Insured / Appraisal Available
The Miami Vice Daytona is stored in a car safe at RoboVault, the most highly secure facility of its kind in the world.
Iconic - Collectible - Vehicles
A powerful sound investment
---
1963 Ferrari 250 GTO
Sold for $70 Million
Eleanor (Gone in 60 Seconds)
Sold for $1 Million
Chitty Chitty Bang Bang
Sold for $850k
Delorean (Back to the Future)
Sold for $550k
1977 Trans Am (Previously owned by Burt Reynolds) very rough condition
Sold for $475k
World Wide Shipping
INQUIRIES:
Please direct any questions to David:
DAVID MARTINO
Email
+1 954-560-2466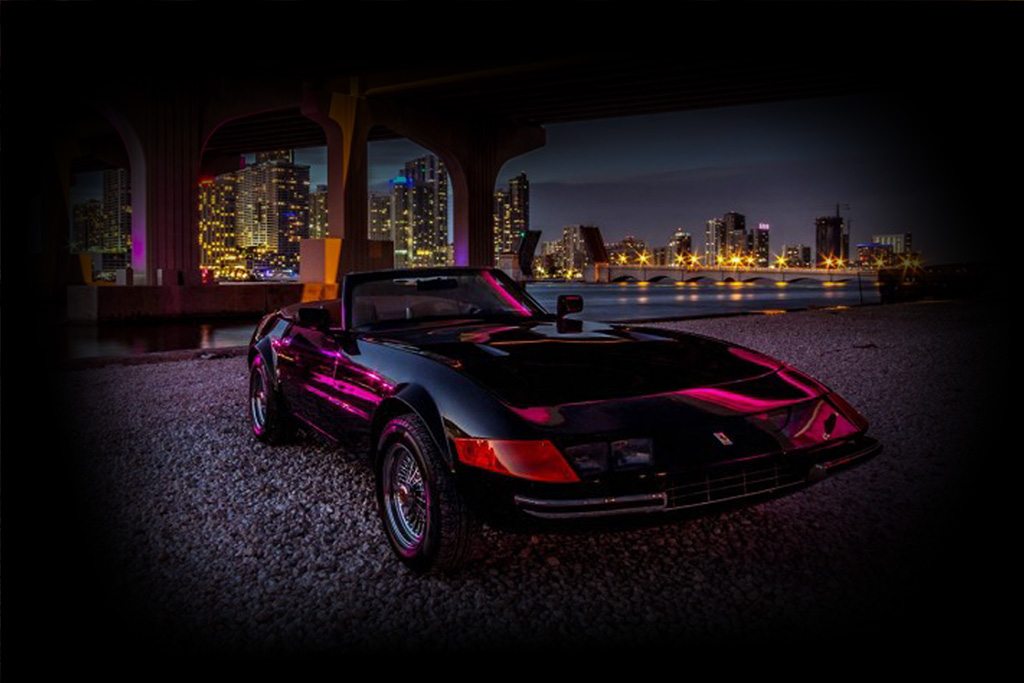 All sales are final. AS IS/ WHERE IS DISCLAIMER Please read all terms and conditions carefully. Notice to all buyers: Please know that you can view, test drive, e-mail and have the above vehicle inspected by a mechanic of your choice and at your expense before the end of the transaction. Please understand, we are all human and we do make mistakes and this is a used vehicle but We will do our very best to describe in detail any and all vehicles. We will not be held accountable for errors or omissions in the description. This vehicle is being sold AS/IS WHERE IS with no guarantees. IT IS UNDERSTOOD THE VEHICLE WILL BE SOLD, AS IS WITH NO WARRANTY, EITHER WRITTEN OR IMPLIED, WE HAVE TRIED TO GIVE THE BEST DESCRIPTION OF THE CAR AT THIS TIME.