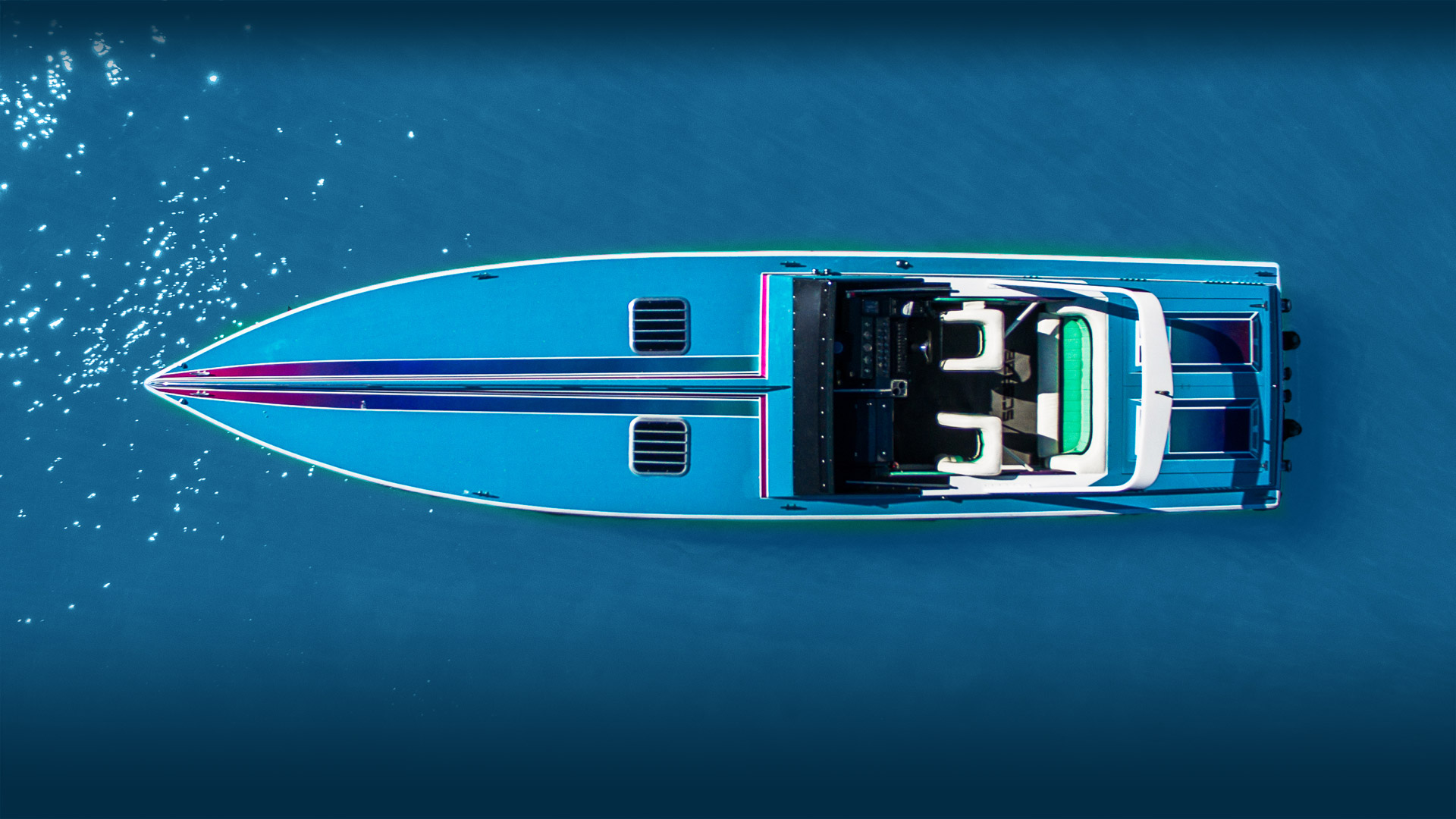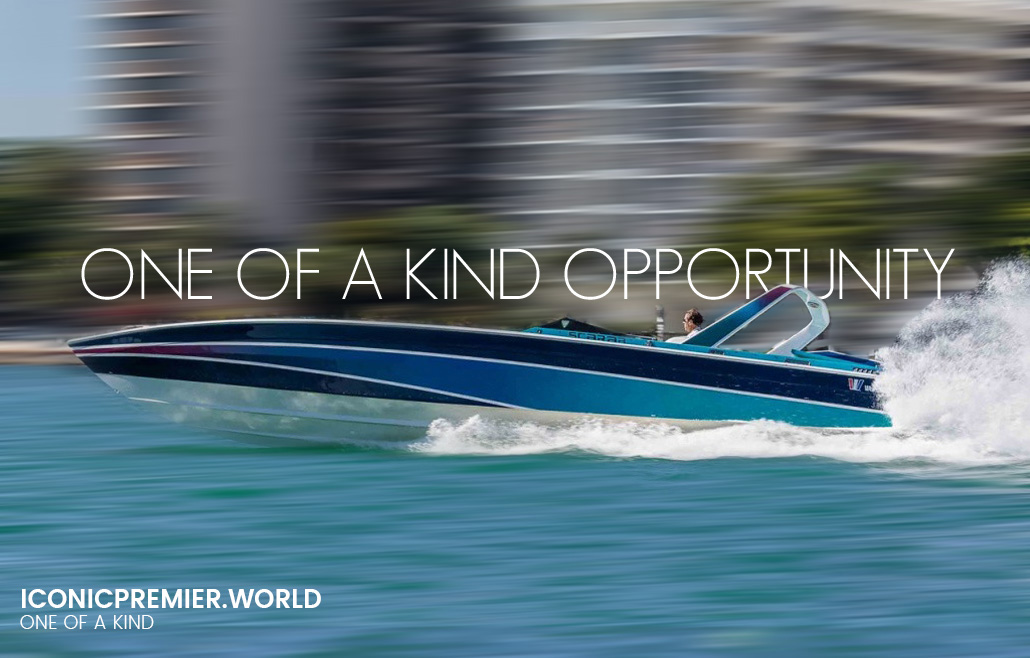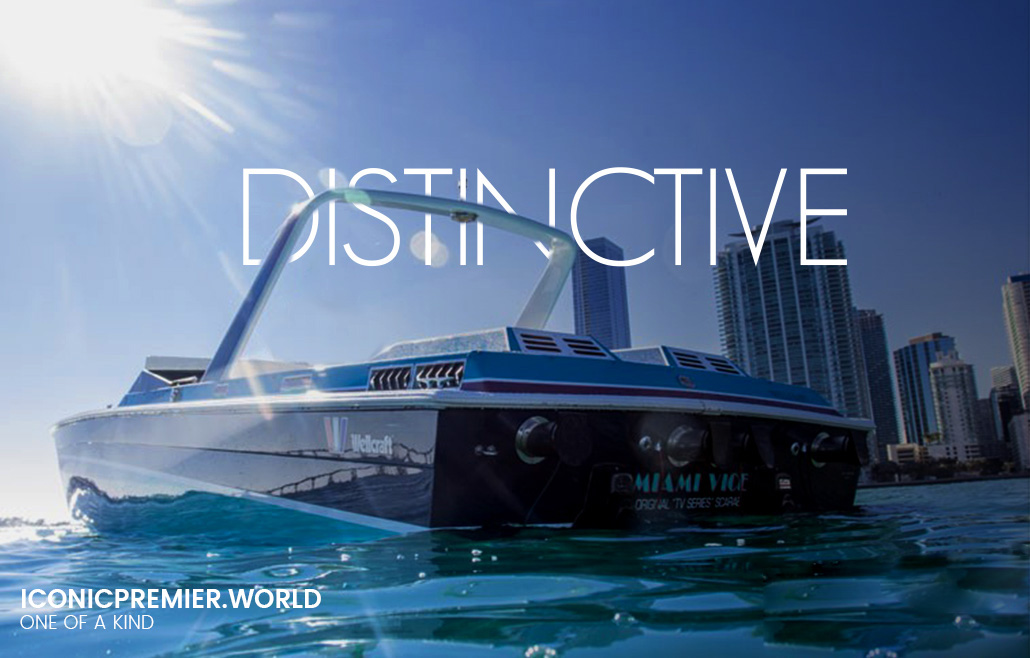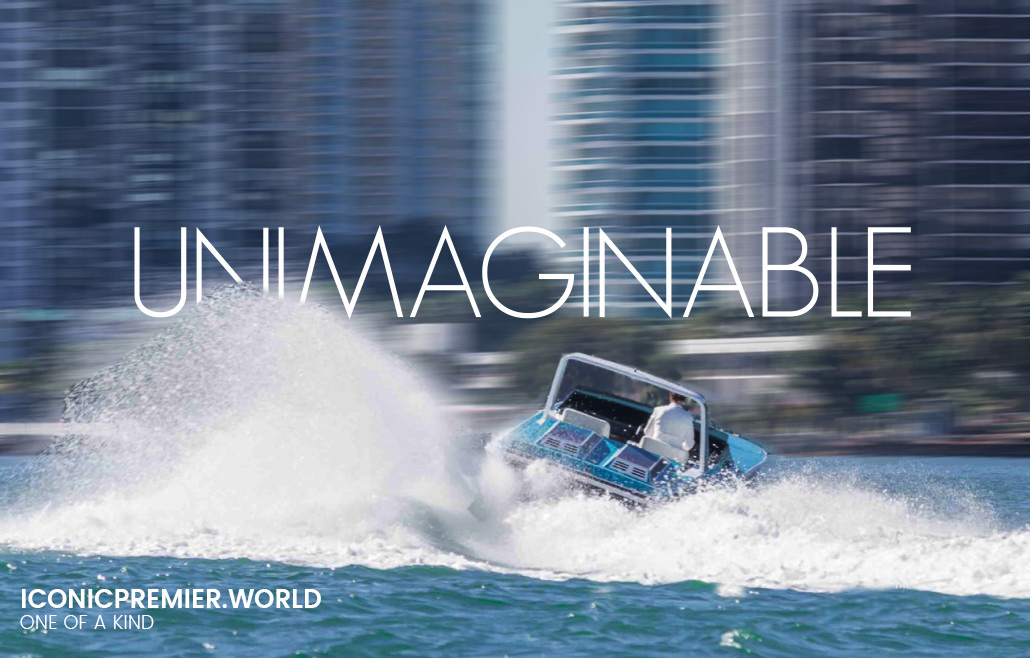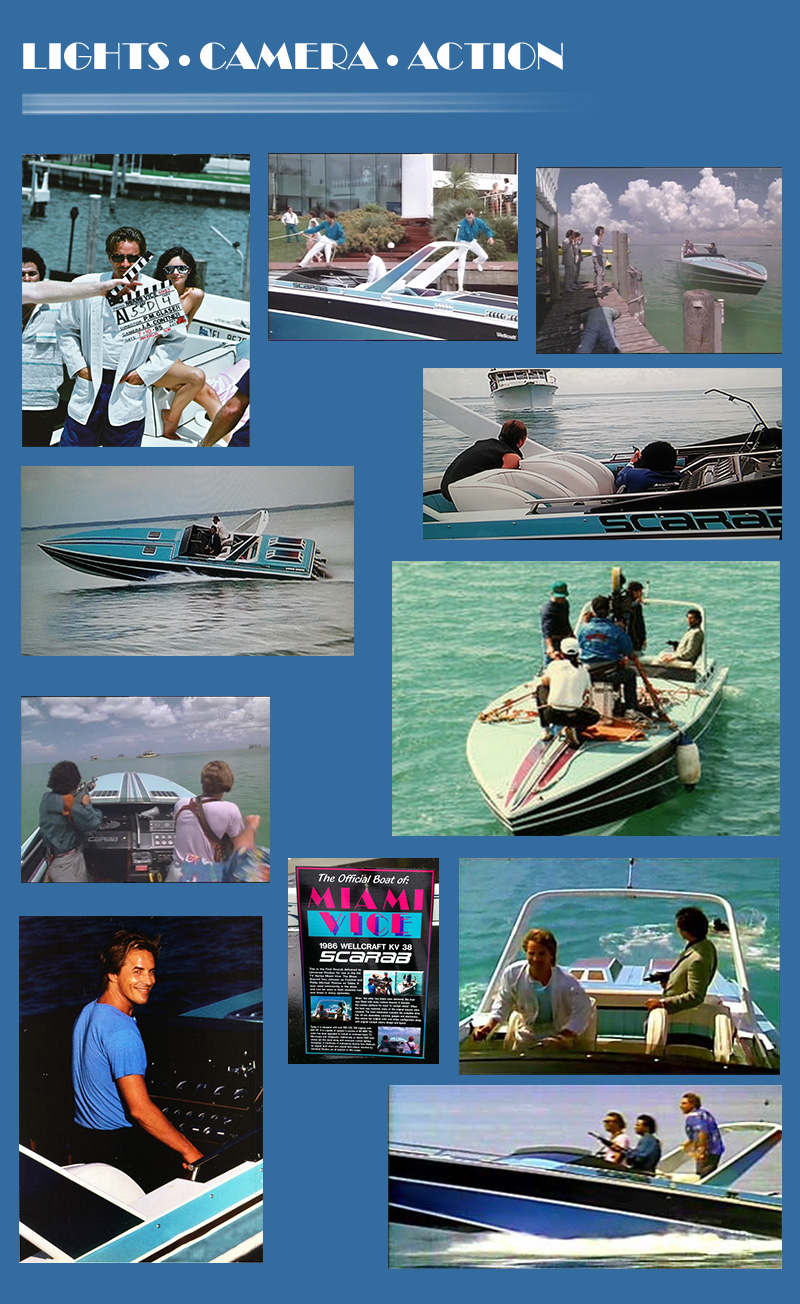 ---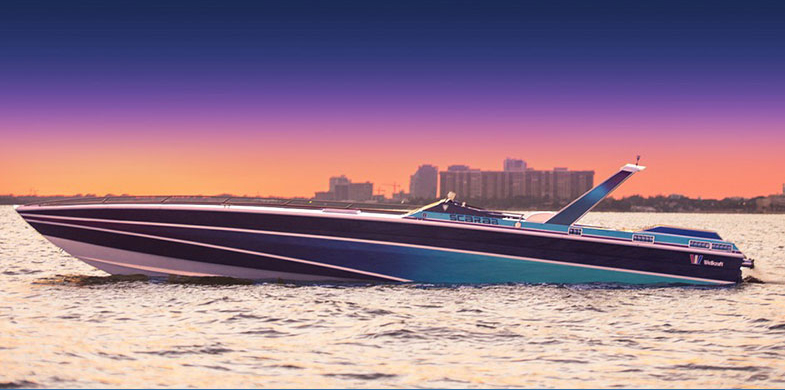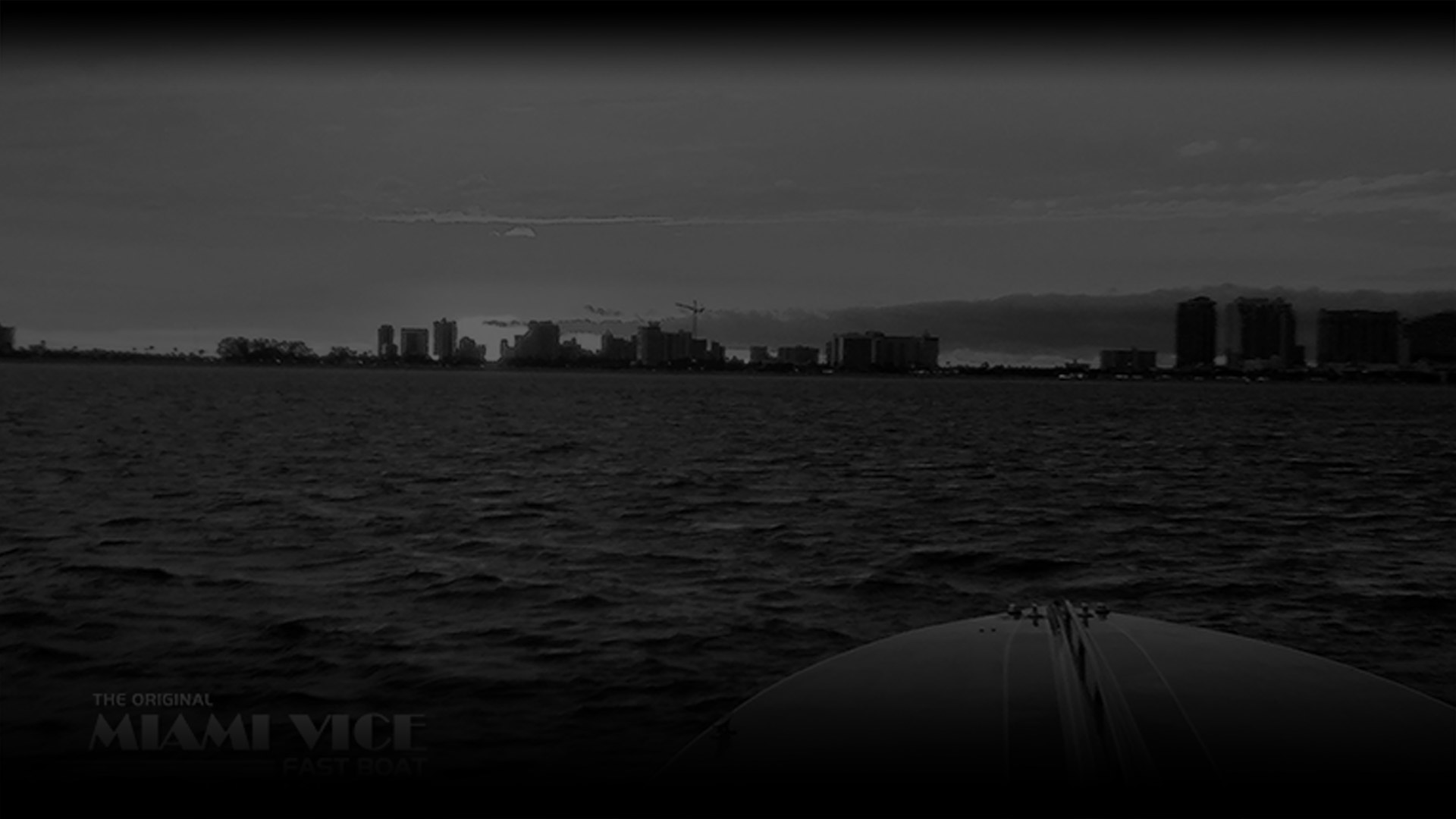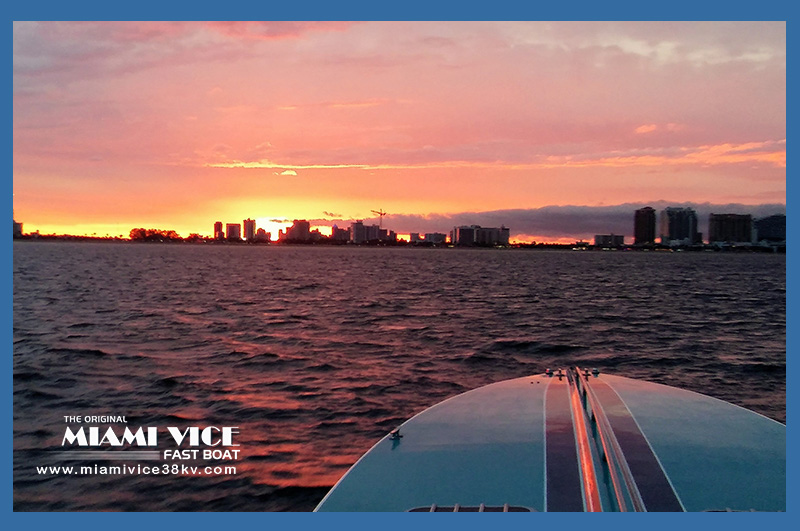 THE VICE EFFECT
A Powerful International Influence
The 1980s. If only we could turn back the clock to the magical era and be part of and the production of the hottest television show in the world. Miami Vice remains bigger than life and the effects still resonate after 30 years throughout the international landscape and the streets of Miami. The original – and it was very original – has inspired Vin Diesel and Universal Studios to produce a reboot of Miami Vice for 2018. Miami Vice, starring Don Johnson, was the No. 1 hit television series of the 1980s. Thirty years later it remains popular in reruns; in 2014 El Ray, a major television network bought the rights to broadcast the series in South America.
Miami Vice was the catalyst for many A-list movie stars who found fame on the show, such as Bruce Willis, Julia Roberts, Leslie Nielsen, Laurence Fishburne, Chris Rock, and Ving Rhames. Other celebrities ranging from Willie Nelson to James Brown and G. Gordon Liddy made appearances on the show. Miami Vice was a powerful trendsetter with an international impact that today it is considered one of the most influential television series ever made. A television icon, it changed the international lifestyle and landscape.
The show had a direct influence on real-world fashion, music, culture and lifestyle trends throughout the world. People magazine called it the first show to look genuinely new and different since color TV was invented. Rolling Stone magazine and People featured Miami Vice stars Don Johnson and Philp Michael Thomas on their covers, an honor for any celebrity. Season one of Miami Vice was nominated for 15 Emmy Awards and the theme song, produced and written by Jan Hammer, won a 1985 Grammy Award. Never has there been a more powerful or successful television sensation that has swept the globe and captured the imaginations of multiple generations the way Miami Vice has done.
THE MIAMI VICE LANDSCAPE
Miami Vice was an international sensation that changed the landscape worldwide. No other television show in history had such an impact.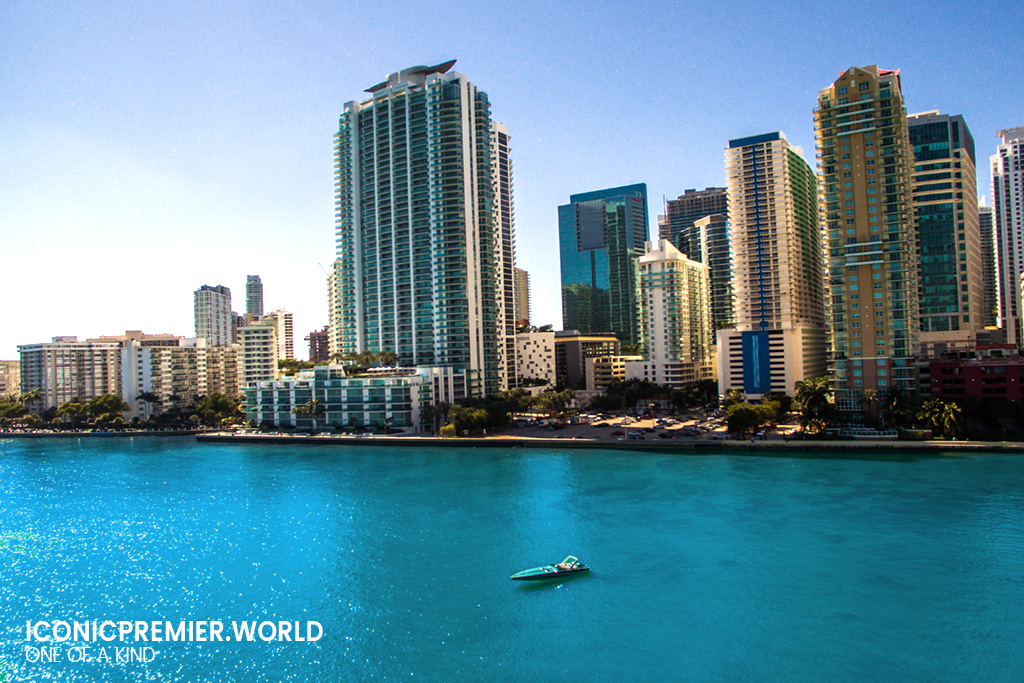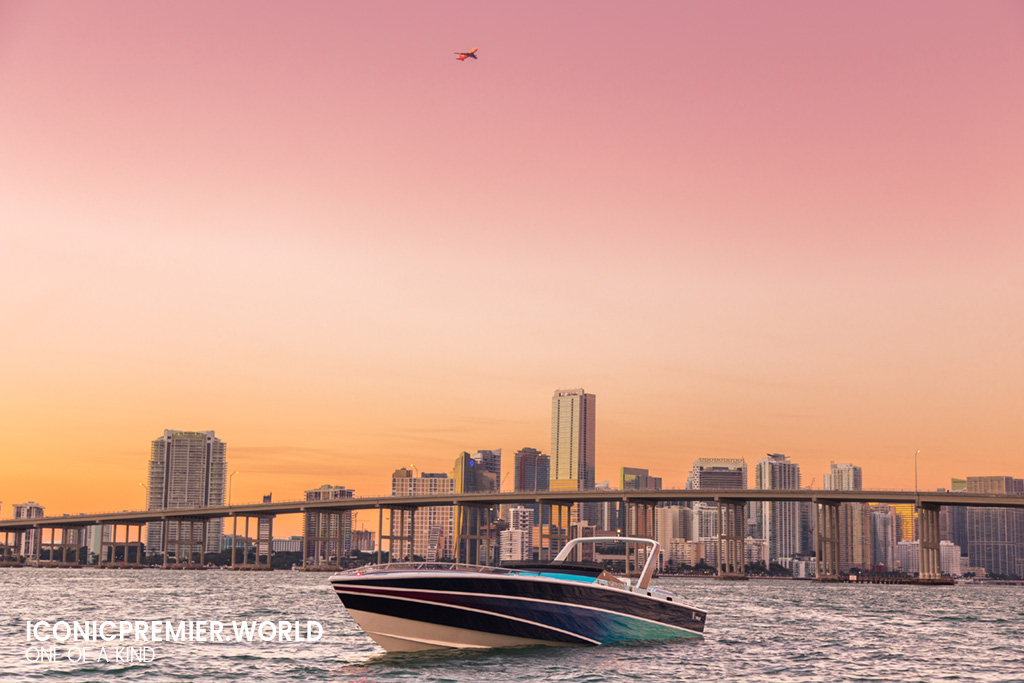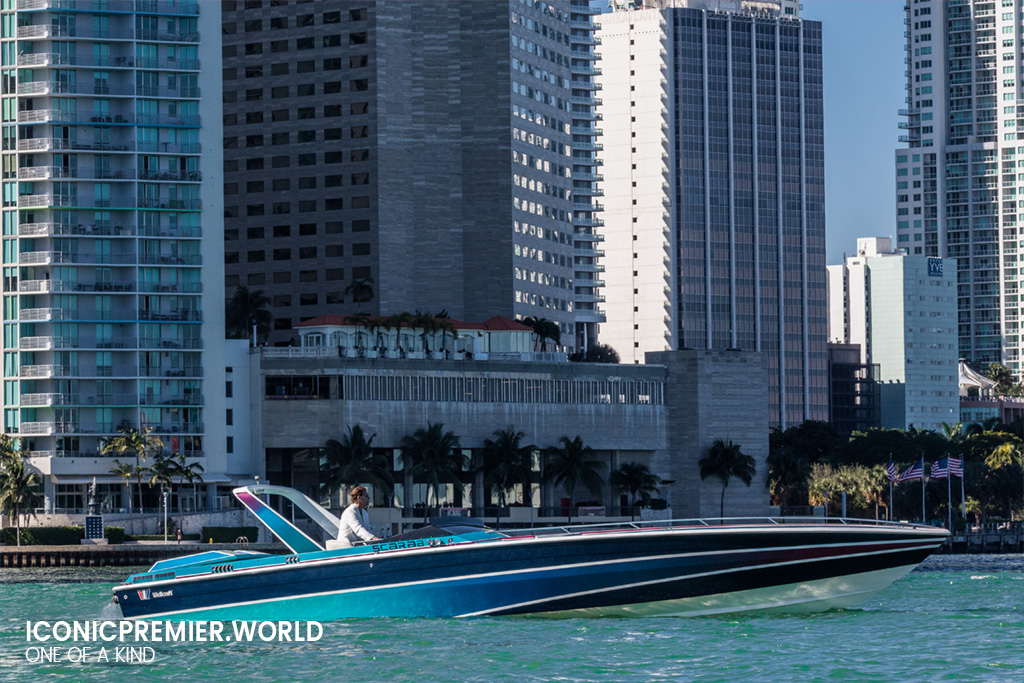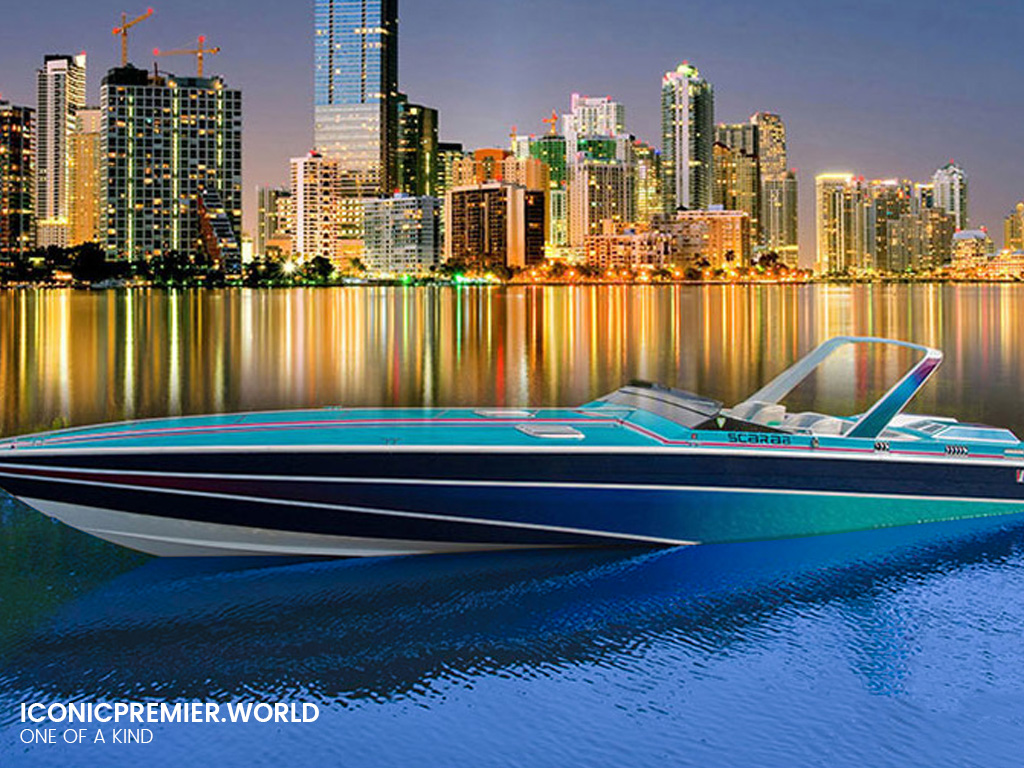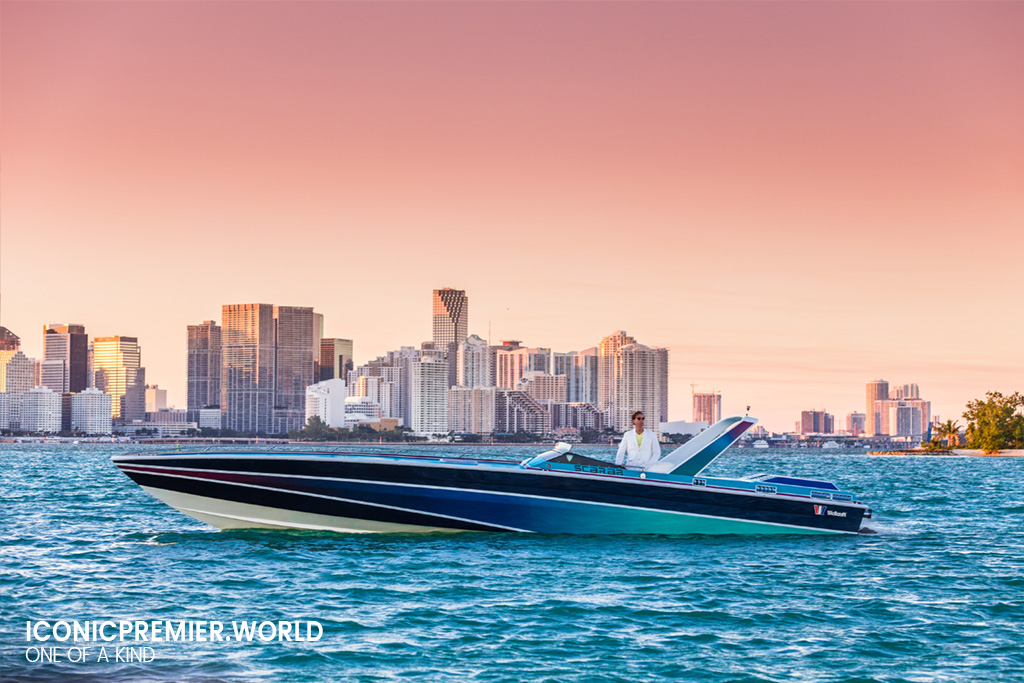 SEE THIS LEGENDARY BOAT TODAY!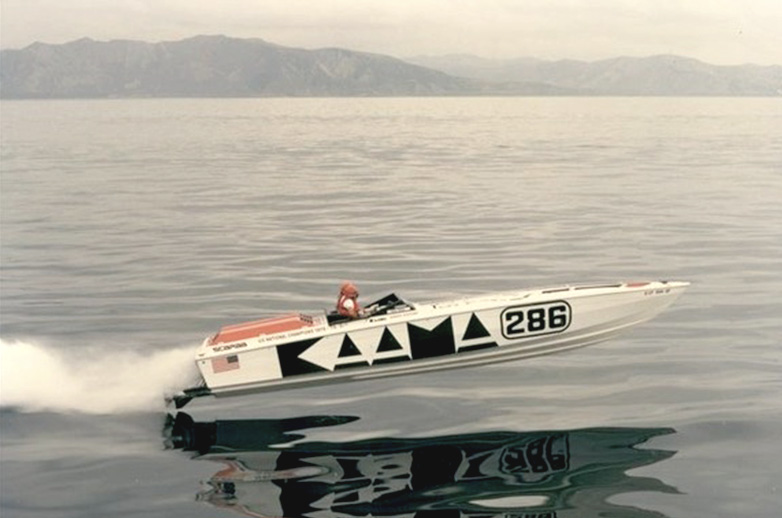 INSPIRATION
SCARAB 38KV
Miami Vice KV inspired painted version of the World Championship winning Larry Smith 38 Scarab KV known as KAAMA. It's one of the most iconic offshore power boats ever created.
THE LEGEND
The boat was displayed at the 2016 Miami International Boat Show, where Olivia Brown, who played Detective Trudy Joplin on the show, was reunited with the vessel after 30 years right where Miami Vice was filmed at the Miami Basin Marina. Ms. Brown took a tour in the boat around Key Biscayne and reminisced about the fun she had filming Miami Vice.
This boat became a star of Miami Vice; immediately recognizable and sought after by fans worldwide. When it was displayed at the 2016 Miami International Boat Show it drew extraordinary attention from local and international media as well as the general public.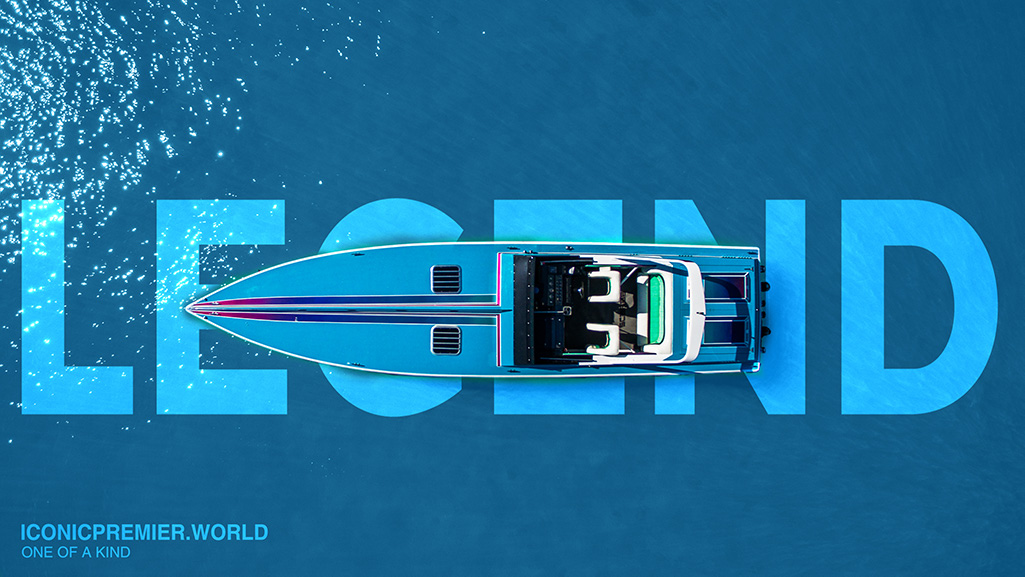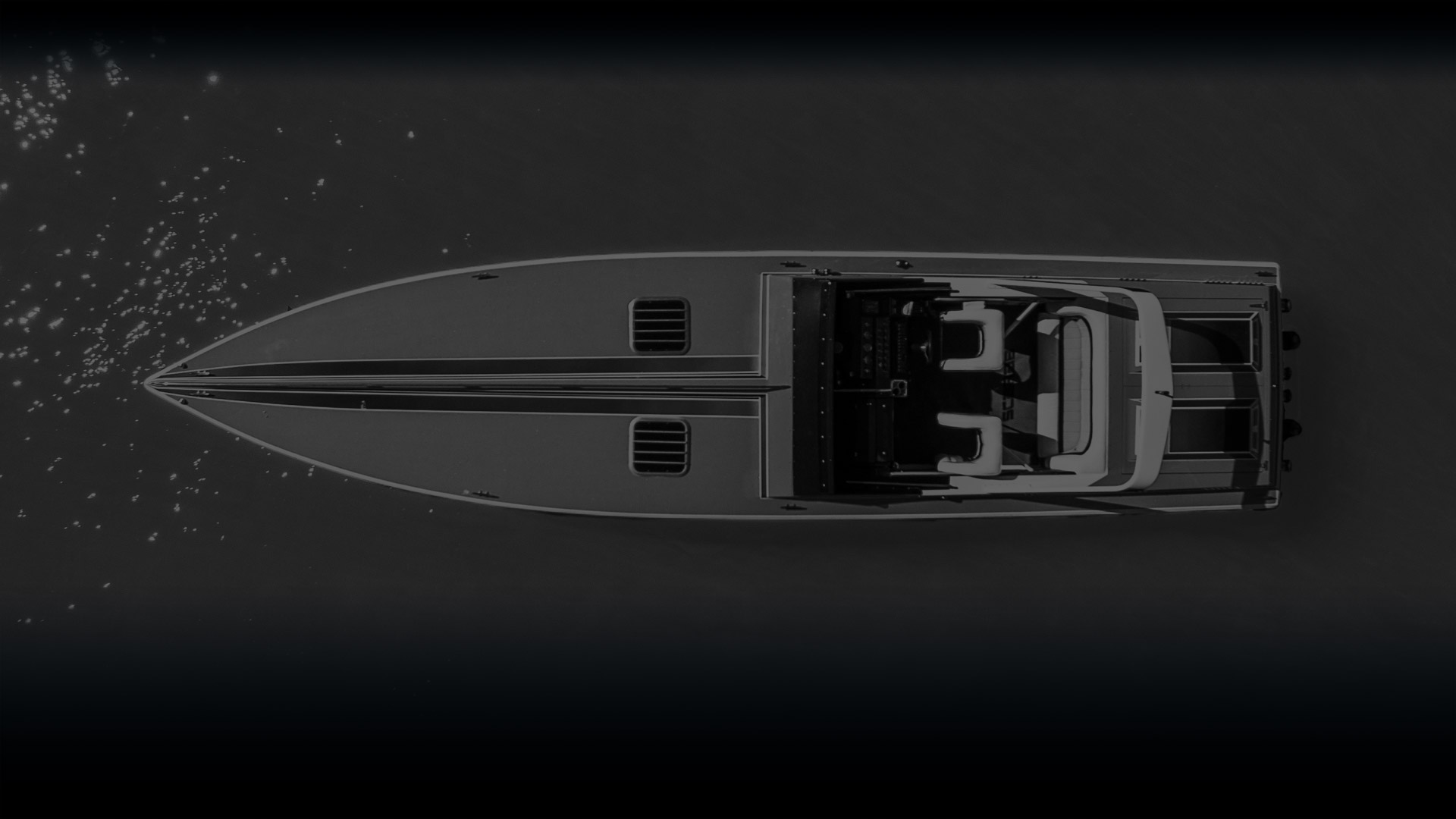 ARTWORK IN MOTION
Artistic Masterpiece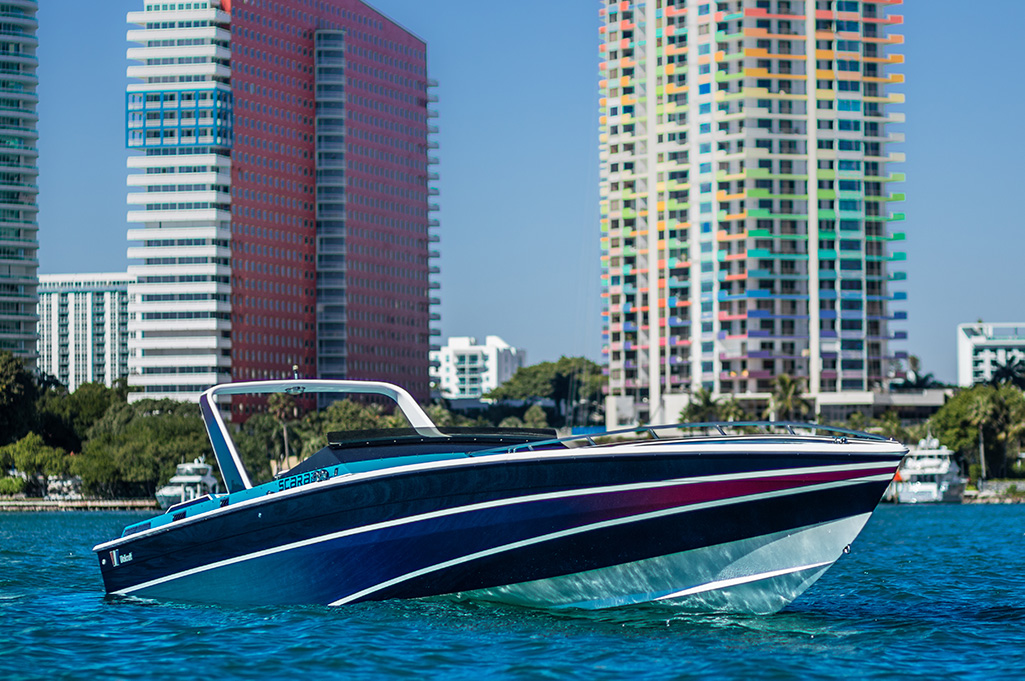 This Miami Vice original filming boat reflects the most artistic, stunning, powerful canvas of specially orchestrated and blended colors that resonate the tropical theme of Miami.
The vibrant color trend exhibited here greatly influenced the infusion of color architecturally throughout the Miami landscape and international arena. Most decorated stunning artwork created on a vessel combined with the dynamic hull design of this classic boat, it presents a breathtaking masterpiece of art and power.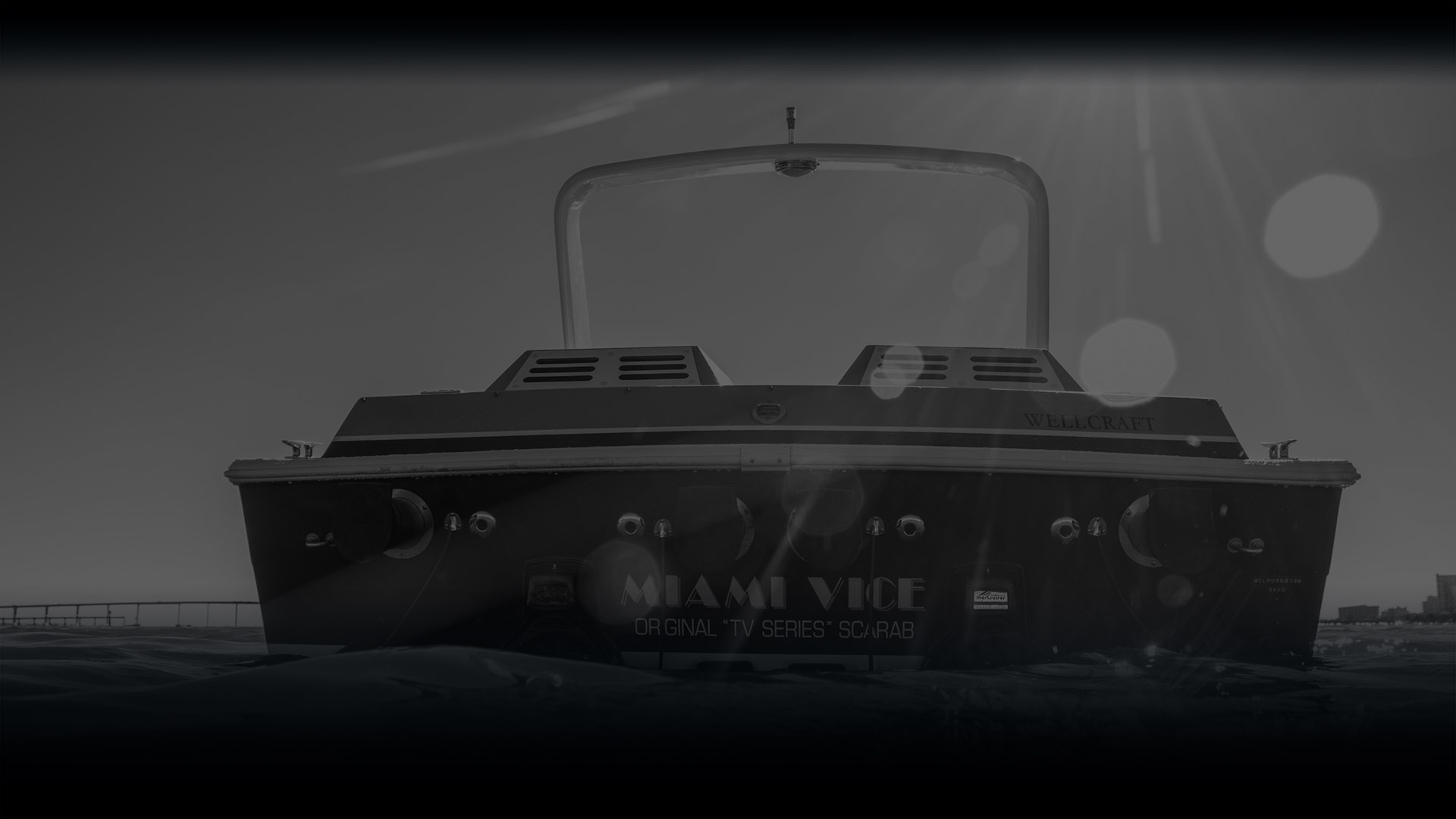 30 YEARS OF BRANDING
International icon and immediately recognizable
The original #1 Miami Vice filming boat, such a powerful icon and status symbol, is sure to bring extraordinary branding value to its new home. Internationally known and immediately recognizable, this filming boat has enjoyed this recognition since it became a character on one the most captivating television series of all-time. This magnificent fast boat has been viewed in first-run and re-run programming around the globe for more than three decades. Its intrinsic stardom offers exceptional brand association as well as consumer and media interest for a public or private corporate owner.
VERY EXCLUSIVE COMMODITY
In the world of collectibles, rarity creates demand. There are many collectibles, such as the Batmobile and the James Bond Aston Martin from Goldfinger, but there is only one vessel of its on - the original Miami Vice #1 filming boat.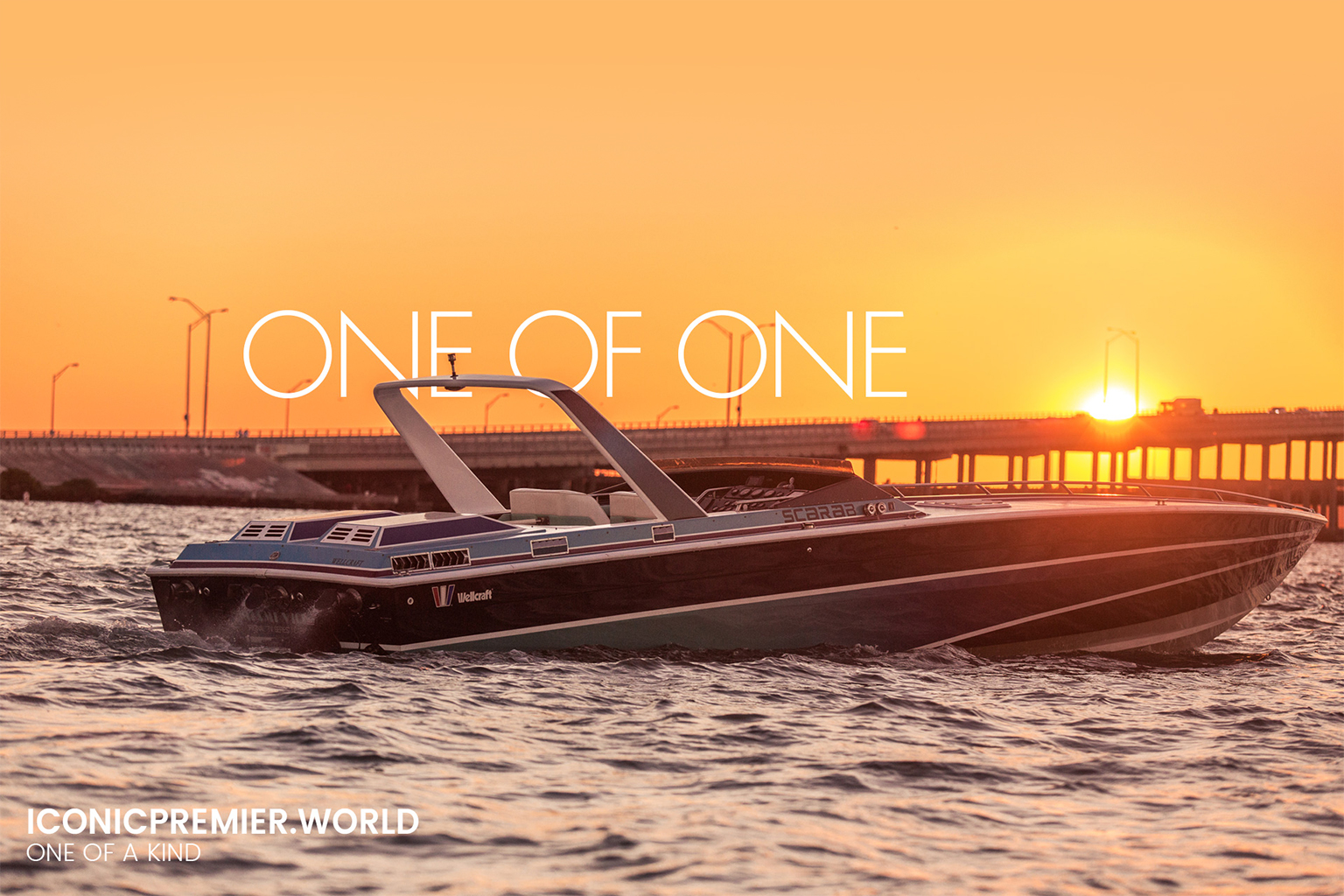 Priceless - Irreplaceable - Recognizable - Legendary
One-of-a-kind Museum Piece
Iconic - Rare - One of One - Legendary
Vehicles demand a premium value:
1963 Ferrari 250 GTO
Sold for $70 Million
James Bond Aston Martin
Sold for $22.5 Million
Steve McQueen's Le Mans Porsche
Sold for $14 Million
1961 Ferrari 250 GT (Ferris Bueller Day Off)
Sold for $10.9 Million
Steve McQueen's Shelby Cobra Daytona Coupe
Sold for $7.2 Million
Batmobile (Batman Movie TV Car)
Sold for $4.6 Million
World Wide Shipping
INQUIRIES:
Please direct any questions to David:
DAVID MARTINO
Email
+1 954-560-2466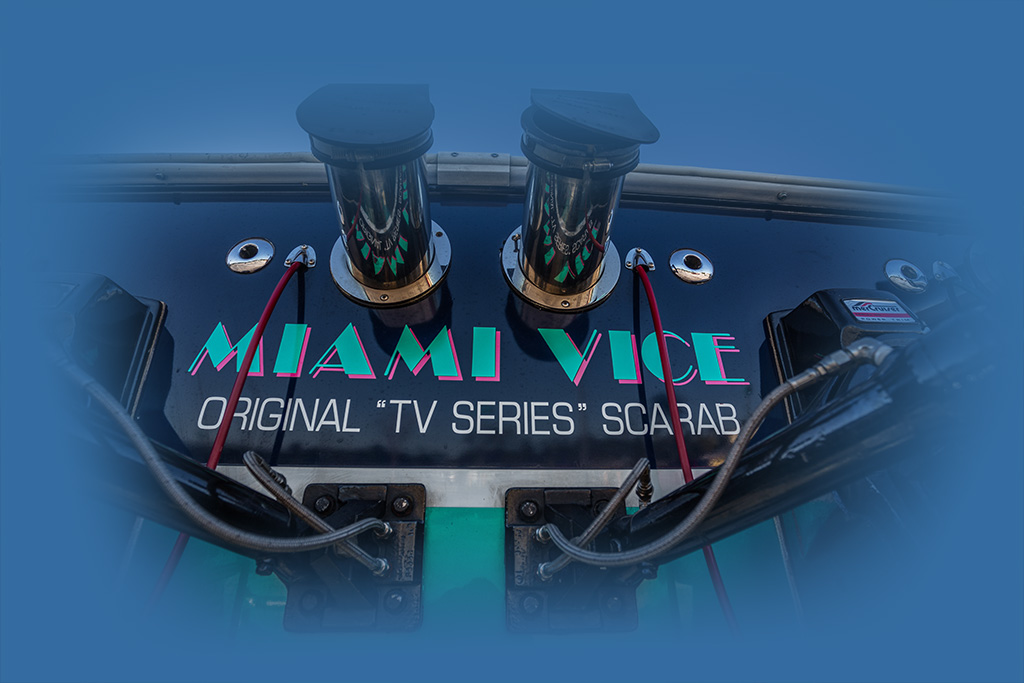 All sales are final. AS IS/ WHERE IS DISCLAIMER Please read all terms and conditions carefully. Notice to all buyers: Please know that you can view, test drive, e-mail and have the above vehicle inspected by a mechanic of your choice and at your expense before the end of the transaction. Please understand, we are all human and we do make mistakes and this is a used vehicle but We will do our very best to describe in detail any and all vehicles. We will not be held accountable for errors or omissions in the description. This vehicle is being sold AS/IS WHERE IS with no guarantees. IT IS UNDERSTOOD THE VEHICLE WILL BE SOLD, AS IS WITH NO WARRANTY, EITHER WRITTEN OR IMPLIED, WE HAVE TRIED TO GIVE THE BEST DESCRIPTION OF THE CAR AT THIS TIME.